Surge Capacitors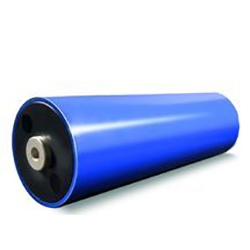 Surge Capacitors
Price And Quantity
Product Specifications
Product Description
Who said it has to look like a surge capacitor?

They look different, and as a matter of fact, they are.

Surge protection capacitors are designed to protect high voltage motors and transformers from events with high transient overvoltages (e.g. lightning or switching surges). Keeping with our tradition of completely dry products, we have designed the first MV Surge Capacitor in self-healing technology: DSCTM

In combination with the PD-free layout, the self-healing dielectric provides for extremely long operating life and highest operational safety. Unlike traditional oil-filled ALLFILM-capacitors which are bound to fail as soon as overvoltage or other stress factors have provoked a dielectric breakdown, the self-healing dielectric of DSCTM insulates the breakdown spot immediately and continues operation as usual.

Thanks to the solid polyurethane filling, the DSCTM can be installed in any mounting position: there are no liquids to threaten the environment or to be considered during disposal at the end of operational life.

With their uncomplicated terminals and the plastic housing, our surge capacitors do not only have a completely different optical appearance than ALLFILM capacitors, but also offer substantial savings in weight, space and cost.

The Utility model of this capacitor has been registered with German Patent and Trade Mark Office (DPMA) under file no. 20 2010 009 760.6.